Henrik Kasch (English)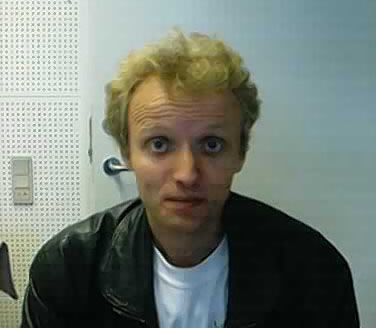 Ph.D. student - assistant
---
Email: kasch@language.sdu.dk
Work Phone: (+ 45) 65 50 2245
Brief CV
I graduated in 1995 in English, Managerial Economics and German from Odense University. From 1995 to 1998 I taught English language and literature at college level. From January to June 1997 I worked as a professional translator for a Dutch company. In 1998 I was employed as a research assistant with the NIS group at Odense University from April 1 to December 31. As of January 1 1999, I started as a Ph.D. student on the VISL Project. My Ph.D. project aims at augmenting an English Constraint Grammar by the existing morpho-syntactic parsing, mapping and lexical components as well as incorporating semantics into the parser.
Research Interests:
Constraint grammar formalism, syntax, computational linguistics.
Selected Publications:
Kasch, Henrik, Keld Hvam and Torsten Kasch (1993). Structural Grammar: A Practical Approach to English Grammar and Sentence Analysis. Copenhagen: Det Schønbergske Forlag.
Klein, Marion, Niels Ole Bernsen, Sarah Davies, Laila Dybkjær, Juanma Garrido, Henrik Kasch, Andreas Mengel, Vito Pirelli, Massimo Poesio, Silvia Quazza and Claudia Soria (1998). Supported Coding Schemes: Deliverable D1.1 . LE TELEMATICS PROJECT LE4-8370 Odense, Denmark: NIS Odense University.
Møller, Morten Baun, Laila Dybkjær and Henrik Kasch. "The Alembic Workbench from MITRE". In Isard, et al. Specification of Coding Workbench: Deliverable D3.1 . LE TELEMATICS PROJECT LE4-8370 Odense, Denmark: NIS Odense University.
Andersen, Søren Ravn and Henrik Kasch. A Literary Guide to English Grammar . To appear.
---
Back to Directory